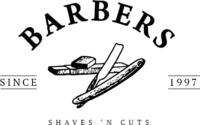 Slim has been cutting for over 20 years. He started as a teenager with his Tio (uncle) Chato who took him under his wing and taught him everything he knows. He pursued a basketball career after high school playing for the Air Force under contract. He picked up the craft again and decided to attend barber and cosmetology school to offer every possible service at TBL. When he's not squeezing you in last-minute, he enjoys traveling with his family and buying SHOES!
A native of Corpus Christi, Bree has 8 years experience servicing people. She prides herself on bringing you the best haircut experience in the area. You can catch her unique hair do's Tuesday through Saturday. When she's not at the shop cutting hair, she's back home enjoying pastries from her family's bakery!
Joining our team July of 2020, Stephan will make a great addition to the team. His willingness to continue to learn and further is career is admirable. He will also be mentoring under Slim and work on sharpening his barber skills. Stephan enjoys spending time with his two children and enjoys being a great father.